Rural Osteopathic Medicine Scholarship | ROMS
Important Note: The following information is intended as a general overview of the program for those applying, or who are considering applying, for the scholarship and is not intended to be a comprehensive compilation of program requirements. For complete information, please refer to the program's rules and regulations.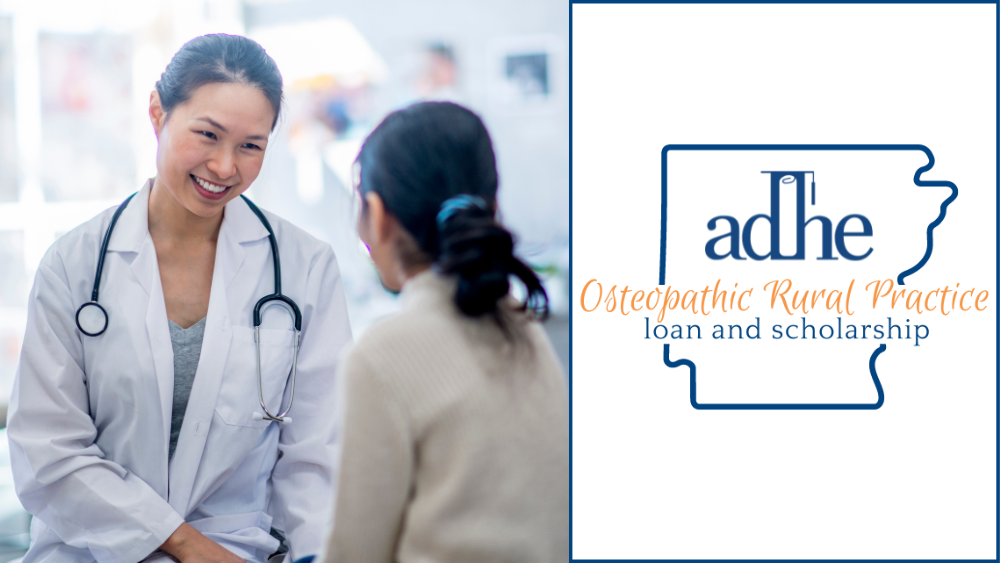 NOT CURRENTLY ACCEPTING APPLICATIONS
The Rural Osteopathic Medicine Scholarship is a scholarship program that will greatly minimize medical school educational indebtedness while helping to meet the healthcare needs of rural Arkansans for generations to come. This program provides rural practice loans during medical school. Then, recipients convert these loans to scholarship grants by practicing full-time primary care medicine in a rural community in Arkansas.
Award Amount
At present, funding for the program can only support $12,000 per academic year ($6,000 per semester).
Detailed Description
Basic Eligibility Criteria
An applicant must:
Be a bona fide resident of Arkansas.
Apply and be accepted for admission to or be enrolled in good standing in a medical school in Arkansas in studies that lead to the degree of Doctor of Osteopathic Medicine
Continuing Eligibility Criteria
Students must be of good academic standing and make satisfactory academic progress toward timely completion of the participating institution's prescribed curriculum and the program's prescribed rural practice curriculum, for the applicable academic period in question.