Military Dependents Scholarship | MDS
Important Note: The following information is intended as a general overview of the program for those applying, or who are considering applying, for the scholarship and is not intended to be a comprehensive compilation of program requirements. For complete information, please refer to the program's rules and regulations.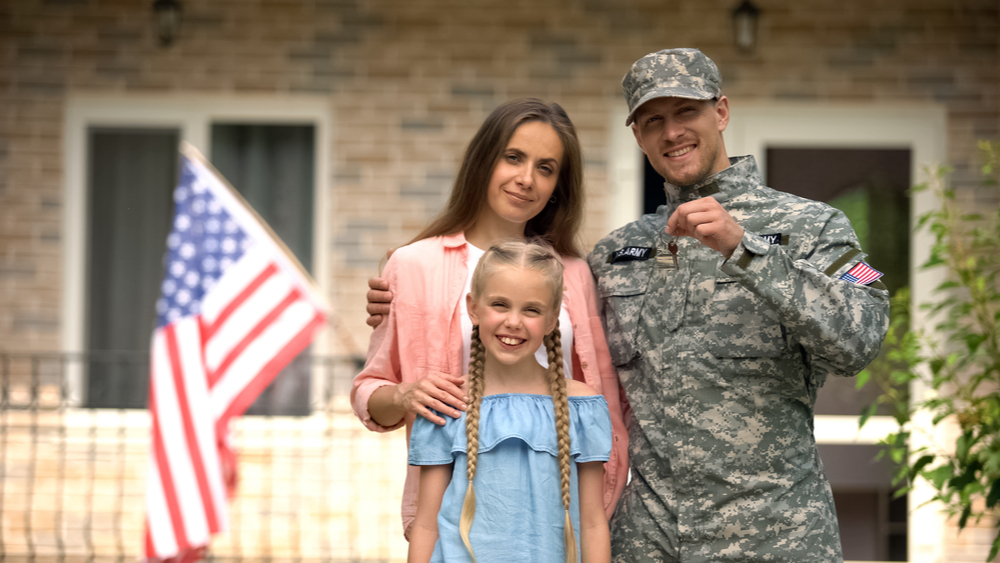 MDS provides a waiver of tuition, fees, room and board at any public or private college, university, or technical institute in Arkansas for dependents and spouses of Arkansans who were killed or missing in action or who were prisoners of war or who are totally and permanently disabled.
Scholarship Deadline to Apply
Annual Deadline
July 1
Award Amount
Waives in-state tuition, on-campus room and board, and mandatory fees at eligible Arkansas institutions.
Who May Apply:
Students who are dependent children or spouses of persons who were killed or missing in action, or who were prisoners of war, or permanently and totally disabled through military service.
Detailed Description
General Information
The MIA/KIA Dependents Scholarship Program, created by Act 188 of 1973, was amended by Act 2127 of 2005, and subsequent legislation to include the dependents of disabled veterans. The Program, now called the Military Dependents Scholarship Program (MDS), provides financial aid for undergraduate students seeking a bachelor's degree or certificate of completion at any public or private college, university or technical school in Arkansas who qualify as a spouse or dependent child* of an Arkansas resident who has been declared to be missing in action, killed in action, a prisoner of war, or killed on ordnance delivery, or a veteran who has been declared to be 100% totally and permanently disabled during, or as a result of, active military service. *The Department of Higher Education uses the criteria of "dependent child" as defined by the U. S. Department of Education.
Basic Eligibility Criteria
An applicant must:
Be a bona fide Arkansas resident
Be a citizen of the United States or permanent resident alien
Be the biological child, legally adopted child, or stepchild OR spouse of an eligible Arkansas veteran

NOTE: Spouses are ineligible if they remarry.
The student's parent or spouse must have been declared to be a totally and permanently disabled veteran, prisoner of war, missing in action, killed in action, or killed on ordnance delivery during the course of active military duty after January 1, 1960.

Be enrolled, or accepted for admission to, an approved Arkansas public or private institution
Provide required documentation as determined by the ADHE

Scholarship application
Death certificate or other documentation certifying the veteran's death
Report of Casualty from the appropriate branch of the United States Armed Services or a copy of the veteran's DD214 form
Documentation from the federal Department of Veterans Affairs citing service-connected, one hundred percent (100%) total and permanent disability
Copy of the application and statement of acceptance or denial of the federal program for dependents of veterans, Dependents' Educational Assistance Program (DEA)
Copy of DEA benefits statement showing the amount of educational assistance allowed for each term
Copy of legal adoption or court appointed legal guardianship for a dependent child
Copy of birth certificate (if dependent child)
Copy of marriage license (if spouse or stepchild)
Continuing Eligibility Criteria
Student must maintain a minimum GPA of 2.0 on a 4.0 scale
Student must complete a minimum of 24 semester hours per academic year
Award Amounts
The MDS Program will cover the unpaid portion of the cost (if any) of tuition and mandatory fees and a room and meal plan when provided in on-campus facilities after three (3) months of Dependents Education Assistance (DEA) or Chapter 35 benefits have been deducted from the total costs. If there is no positive balance after deduction of DEA benefits, then no benefits will be paid. The MDS Program cannot be used to cover the cost of books, auto permit, damages or accessories to dorm room, or utility bills. The institution will be reimbursed for covered charges after verification of full-time (12 or more credit hours) enrollment each semester. Eligibility is limited to eight semesters or the achievement of a degree, whichever occurs first. The spouse will no longer be eligible if he or she remarries.
Rules and Regulations APPLY NOW